The Deck
WE MAKE DINING OUT AN EXPERIENCE
waterfront dining
The Deck at Island Gardens
The Deck at Island Gardens is Miami's most exquisite super-yacht marina outdoor lounge, the perfect environment for guests to wine, dine and dance outdoors. Guests are welcome to arrive by land or sea, and can sit comfortably at full-size dining tables or waterfront cabana lounges. We offer stunning picturesque views of Downtown Miami and Biscayne Bay, one of the most signature sunset views South Miami has to offer.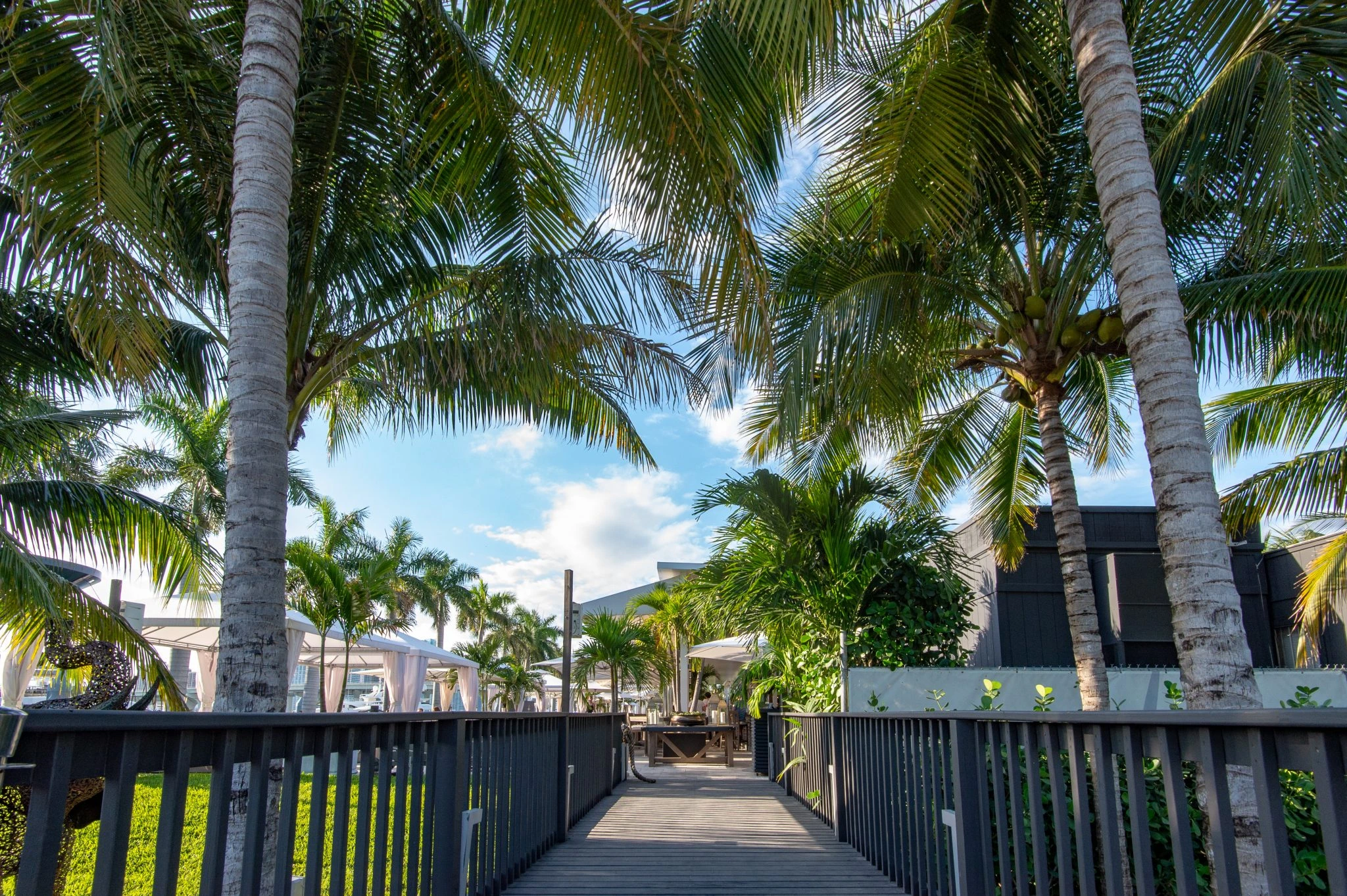 the Deck at ISLAND GARDENS
From Our Kitchen
CHILLED FROM THE SEA
Our Seafood Towers feature Alaskan King Crab, Gulf Shrimp, Mussels, Clams, Maine Lobster, Ceviche of the Day and Large Stone Crabs along with East & West Oysters.
APPETIZERS
Try some our popular bestsellers like the Truffle & Pear Pizza, Charred Octopus, Grilled Lamb Chops and Beef Carpaccio
TABLE SIDE & LARGE PLATES
Tossed Arugula and Endive Salad in Cheese Wheel, Oven Baked Salt Crusted Florida Snapper and 32oz Prime Dry Aged Tomahawk Ribeye
the Deck at ISLAND GARDENS
Cocktails from our garden
LEAVE ME IN CAPRI
Gin infused with cucumber and basil, Maraschino liqueur, dry vermouth, lemon juice
IBIZA BEFORE DARK
Empress Gin 1908, Aperol infused with strawberry, grapefruit juice, Fever Tree lemon sparkling
PASSION-ISTA
Cachaça, passion fruit purée, lemon juice, rose water, edible rose petals
ISLAND GARDENS
Get in the Know
Address
888 MacArthur Causeway
Miami, FL 33132
The Deck At Island Gardens
Free WiFi
Ask your waiter for access info to our complimentary high speed internet.
Parking
Valet is available for a flat rate of $20 per vehicle and self-park is $10 per vehicle. 
Waterfront Outdoor Dining
Miami's most beautiful outdoor dining location with epic waterfront views of the Magic City!
THE DECK AT ISLAND GARDENS
We've Been Featured In